We always hear about the variety of Romanian cuisine, but how much do we really know about its richness, recipes with unexpected ingredients, completely unusual names? My Transylvania և Teach for Romania NGO collaboration aims to find the answer to this question through a project that makes children learn about forgotten recipes. Ioana PatrashkoThe project manager of this initiative was pleased to see that there is interest in rediscovering Romanian cuisine from both teachers and involved students.
The goal of the project is to create gastronomic, local monographs with the help of Teach for Romania teachers and their students in 6 communities in Romania. But our goal is to help create another kind of intergenerational dialogue, punctual, beyond everyday needs. to show the children the connection between the school subject օրյա daily activities, the red thread, as the challenge of collecting recipes comes from Romanian, history, painting teachers.
Gastronomic seminars will take place during the summer, from May 27. Students, teachers, volunteer parents արար cooks will choose a recipe from the children և will prepare and taste it together. I talked more about the project և and her discoveries in the lines below with Joanna.
My Transylvania և Teach for Romania partnership
Like many good things, it has risen over time.
In 2019, Teach for Romania teacher Joanna Giga found out about Oltenia և Muntenia Brunch (a series of gastronomic events that we organize in cooperation with Gate to Romania) և wrote to us, saying that if we want to have breakfast. It already has networks in Poienarii de Argeș. (Each breakfast includes this stage of community research, conversations with village stunners: what local recipes եր flavors, what to eat in the spring when the greens appear, what ways to prepare them, what to put on the wedding table և etc.)
Joanna, a Romanian teacher, turned her curiosity into a topic as she got angry at the chips she ate at each break. She asked the children to talk to their larger family members about what they had eaten / eaten as a child on different occasions (in daily life, fasting days, certain seasons, certain holidays, meals). in the family, h. mercy) և "collect" some such recipes.
A long and appetizing list came out, reminiscent of pumpkin pie, vegetable soup, leek chiulama, stewed beans, celery zucchini, fig jam, watermelon peel jam, aunts (sarmak, dd) a dish that is considered a "delicacy" by the elderly.
Some recipes have been selected and prepared for the Poienarii de Argeș breakfast from October 5, 2019.
Two years later, in the wake of the 2021 epidemic, Joanna Giga, a graduate of Teach for Romania, offered to take the relationship between the two organizations to another level. "Let's prepare rural gastronomic monographs."
The initial idea
It can be said that we started from the road of Oltenia Brunch in Poienarii de Argeş. There the children collected recipes, recreated the shock of the village, և more than 50 people tasted it, knew what it meant to "eat locally in Puneri de Argès".
But if you look closely, some things happened at that event. The children were amazed that their theme was becoming a "reality" that the event had taken place thanks to them. Many of them were present at the event, tasted, asked questions, there was a corner where they talked for a long time, for example, about sarmale. The community was surprised by the interest and appreciation of strangers for what they eat every day or on holidays.
We have begun to make small changes in attitudes (և awareness) in other communities as well. The goal of the project is to create gastronomic, local monographs with the help of Teach for Romania teachers and their students in 6 communities in Romania. But our goal is to help create another kind of intergenerational dialogue, punctual, beyond everyday needs. to show the children the connection that exists, the red thread, between the "everyday activities" of the school subject, as the challenge of collecting recipes comes from Romanian, history, painting teachers. Last but not least, to take part in the local community's local gastronomic heritage, often forgotten heritage (during almost 50 years of communism, when regional differences were erased) or set aside because the pyramids sound better than some. roosters.
The idea for the project came up at the end of the summer, but we had time to sketch, dig, and even present it to Romanian students. We wanted to start with 12 communities, but we thought we could work well with six in the first year. Once we received a "yes" from the teachers, we were able to take the next step: apply for funding from the AFCN (National Cultural Foundation Administration). When we received the answer that our funding was approved, we were already in bread. We had our first meetings with teachers (via Zom) էինք We were preparing the first recipe collection session, Christmas.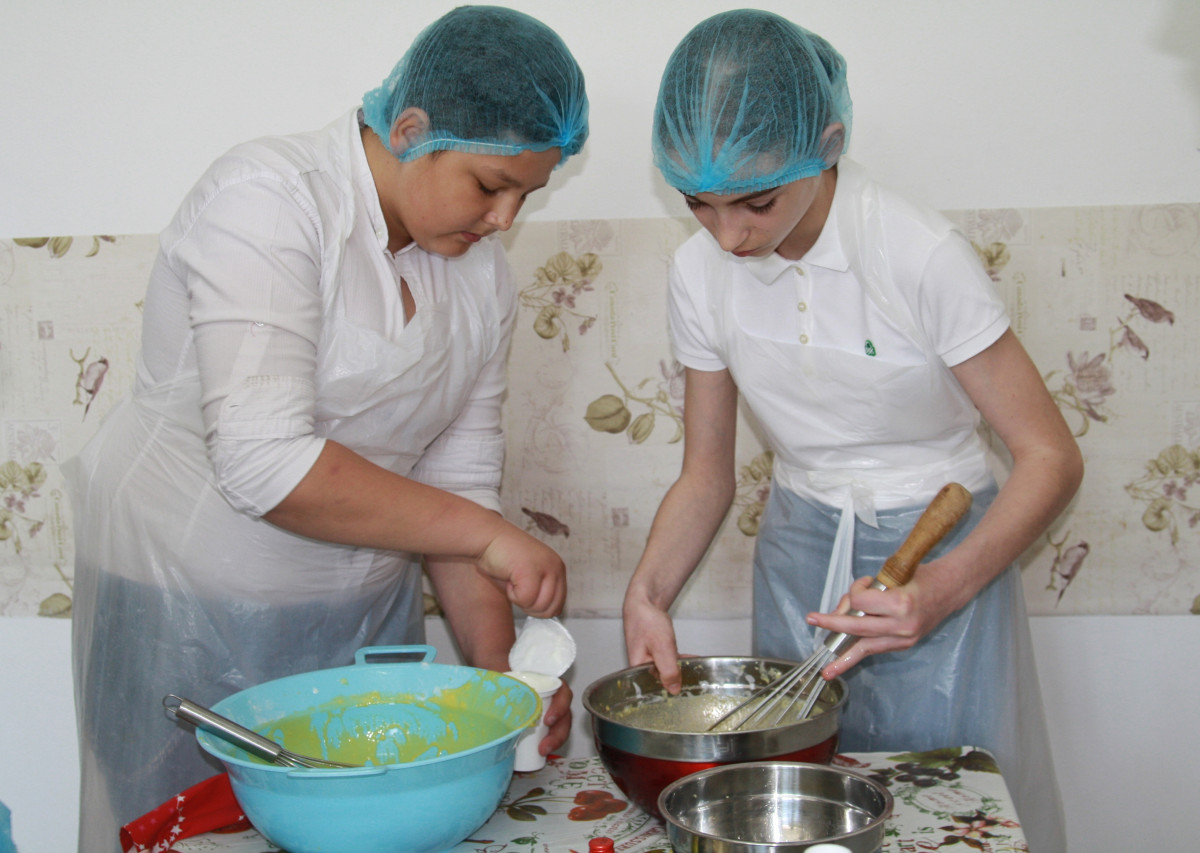 Children involved in the program
The children involved in the program are from Vidra, Vrancha region, Herasht, Gurgaon region, Murigiol, Tulcha region, Kosoba, Gurgaon region, Kayano, Cluj region, Vulcan, Brasov region. They are primary school children, children of general education classes.
Some accepted this "theme" with joy, others were more restrained. But as soon as they realized that their name would appear in the book, in the book that they would have, a wave of excitement began, which is still felt. We set out to work with 10 children from each community, but there are many more. There are 28 children involved in Vidra, 48 in Kosoba, 19 in Vulcan, and about 46 in Kayanu. Դեռ We still have to focus on recipes and researchers.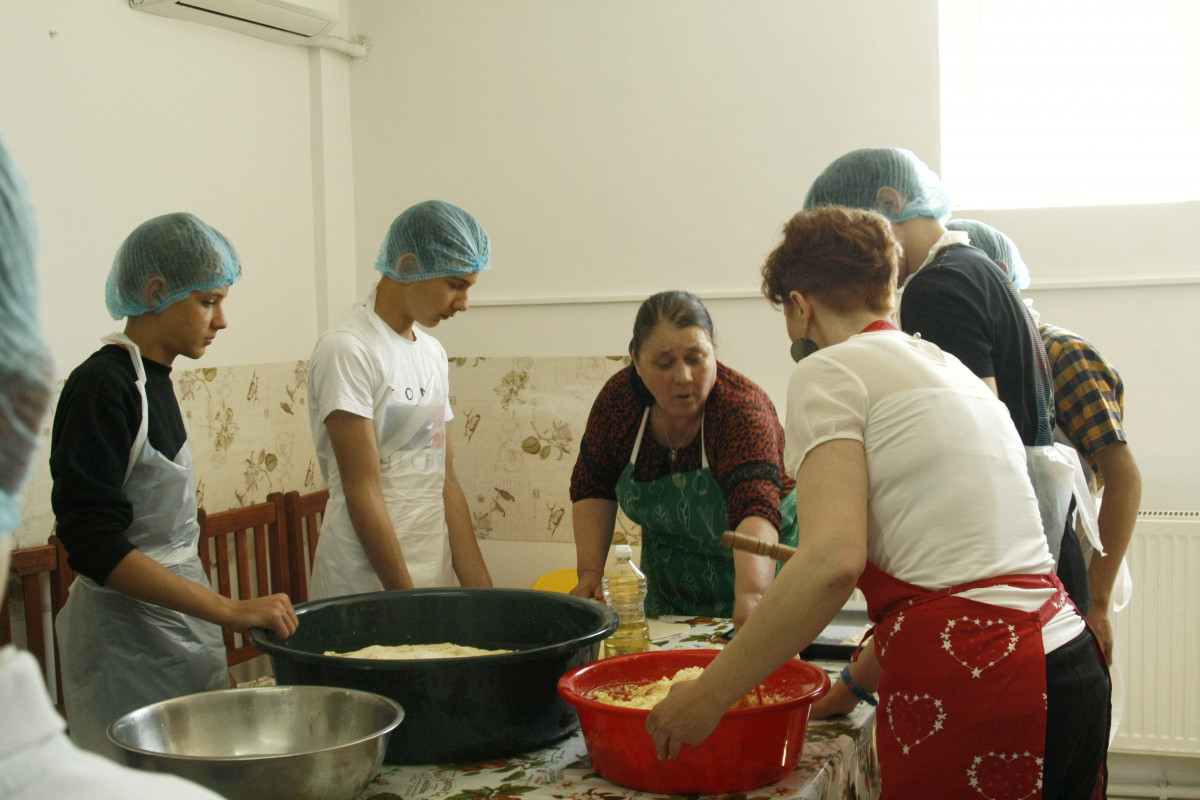 Collect recipes from local cuisine
The collection took place in several stages, as we are interested in three types of recipes: holiday (Christmas, Easter), daily recipes (daily recipes) and ritual (which are prepared on time, only on certain days).
By the way, we have prepared a technical file that will help teachers և children և our approach will be as close as possible to the academic one. In this handout, each student had to fill in a number of fields: his / her name and age, the name of the person և age from whom the recipe was collected; Necessary ingredients, method of preparation, tools used, secrets and secrets. What trick does only the cook know that makes the recipe better? What memories do you have of this recipe? Where did the ingredients come from, how was it served?
Now that the 6 community files are in the works, we see that some children have done better and others less. I had a tiramisu recipe (which will not appear in the monograph) և it was written on the sheet that this is a cake that he learned from his mother, who often made it as a child. Then in the Rare / Regional words section, I saw some old regional terms that had nothing to do with the recipe itself. Signs that there are problems in understanding the need.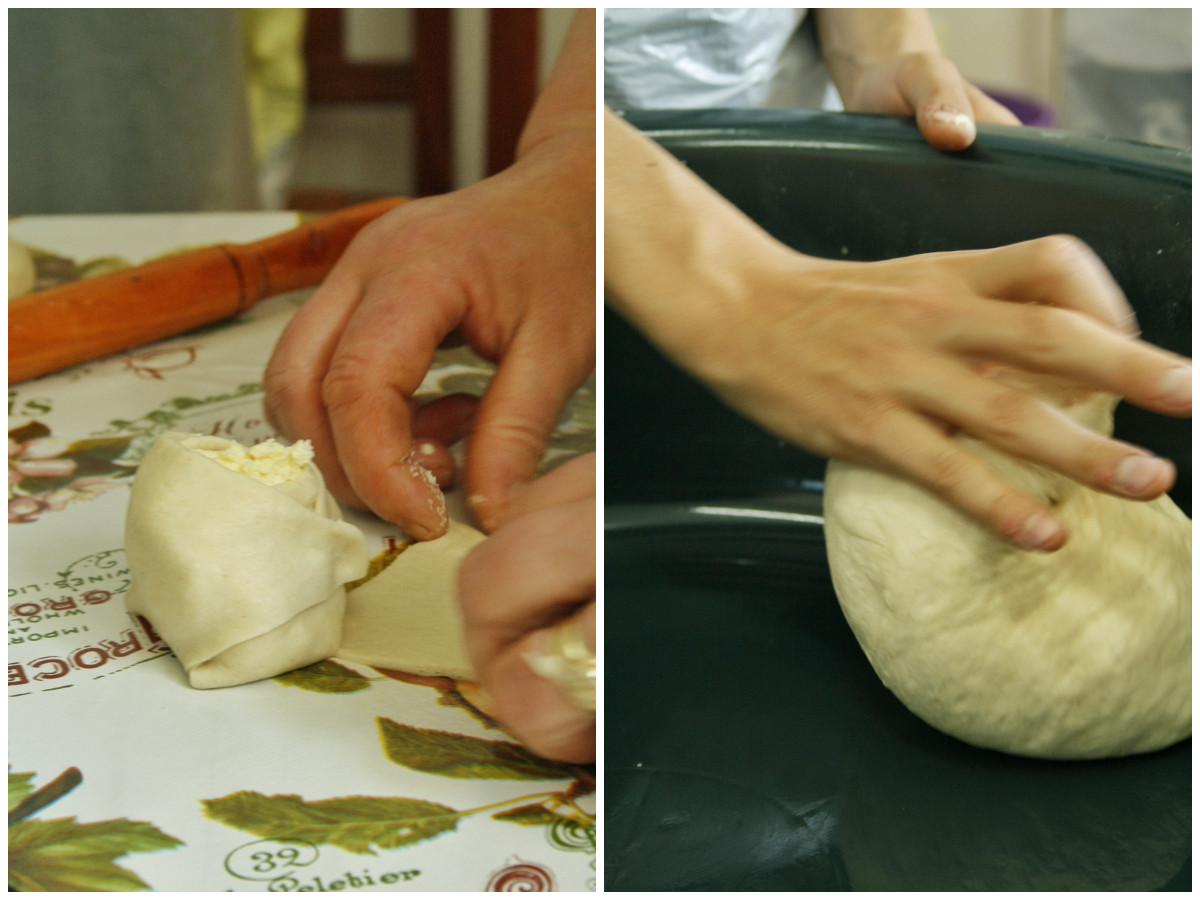 The next phase of the project
The next step is the creation and publication of monographs, which is followed by their "operation" in gastronomic workshops. The children know that they will receive books, but I do not know when. The seminar will end with a surprise for them.
The first seminar will take place now, on May 27 in Vidra, on June 3 in Kosoba, and on June 6 in Kayanu. We will have gastronomic workshops by the beginning of July.
In virtually every community, learners-researchers, guided by teachers, teachers (cooks), volunteer parents, will select հավաք prepare a recipe (or more). The winning recipe in half of the communities was the pie pie (either "waist", or "goat pie", or "balance"), so they will prepare the dough for almost 2 hours, knead it. They will bake, prepare the filling and put it in the oven.
After leaving the oven, the trays and pies will go to another room, where together with the community we will evaluate the recipe of the book, its rest from the plate, as well as the work of the researchers present here. It will be a good time to reunite the local gastronomic heritage and move it forward.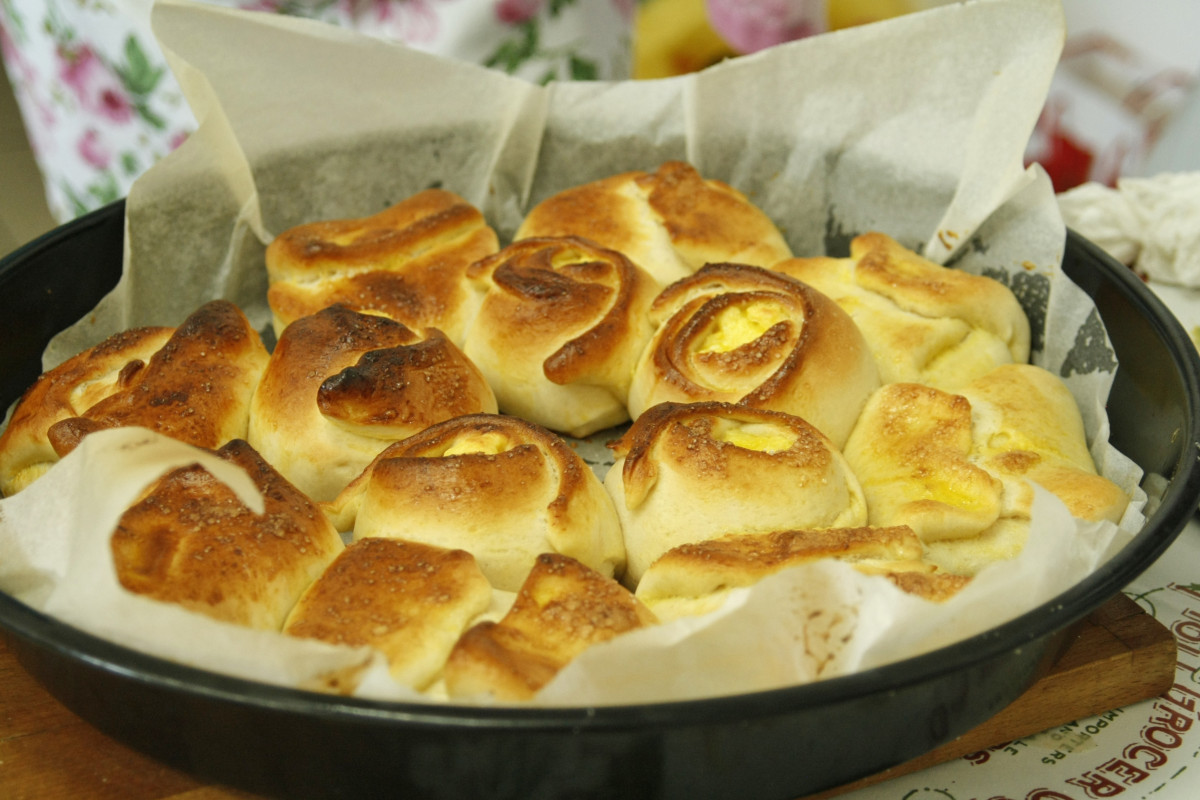 What have you recently discovered about Romanian cuisine?
I think that the "great discovery", whether it is neither great nor discovery, is that we have a rich local gastronomic heritage, which we do not capitalize on. Nevertheless.
There are different versions of the classic noodle soup, and each version should be appreciated. There is a "zamă de razalăi" (noodle soup) in Kayanu in the Cluj region, as well as a "lăşcuțe soup" (where lăcuţi is home-made pasta). Both are everyday recipes that are eaten at dinner.
Then we have different "weeds" that are local stars. Soup, which is made into a pie in Kosoba, Gurgaon County, in the town of Herasht in Gurgaon Province.
When we talk about ritual recipes, we immediately think of the "martyrs" of March 9, but now we know that St. Nicholas made "corn" in Vidra of Vranchea, from large pieces of pumpkin, corn flour and wheat flour. It was served in "festive bowls".
Even more amazing is what happens in multinational communities like Murigiol, where there are recipes that travel from one community to another. For example, there are no other Tatars in the area, but the villagers have taken the recipe for suberek and continue to do so, but with a horse that is not really Tatar.
If you want any of the above dishes, we hope that in the near future these recipes will be available, prepared, served in local gastronomic outlets and hotels in the area. We can eat burgers anywhere, with a whimsical pie only in a certain area to the south.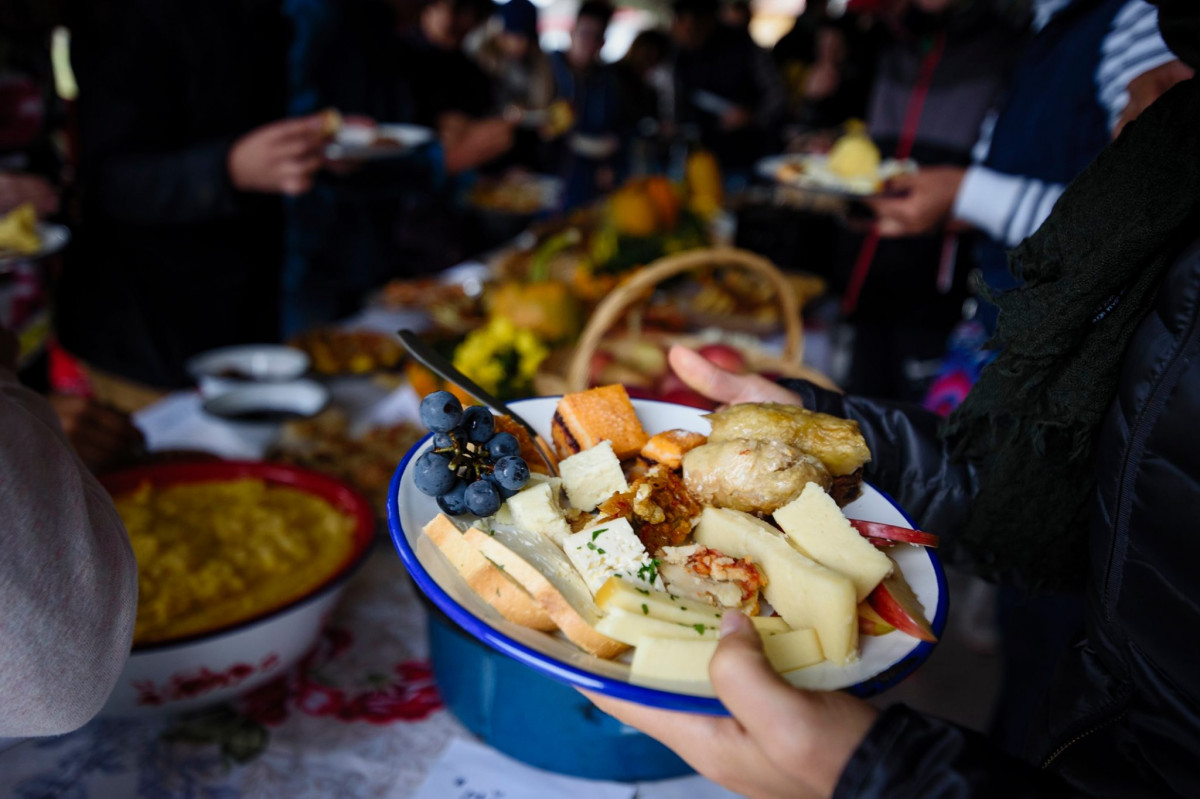 The work of NGOs in Romania
The hardest part of working with NGOs is finding and managing resources in the long run. And this is about people who want to spend more time in the community. Working on the grass with those in the villages (producers և landlords) can not be done from a laptop.
It is just as difficult to force communities to understand our work, to pursue a non-commercial goal.
Satisfaction comes when we find partners in the communities, we can do something together. When we sell brunch (for example) և participants who tell us how good they felt about the event.
Other projects you are working on
In addition to the brunch that is now taking place almost all over the country (Oltenia Brunch, Banat Brunch, Muntenia Brunch, Northern Transylvania Brunch), another important project is Tara Colibelor, through which we set out to preserve and revitalize the cultural landscape. The pasture of the Cinderella Mountains.
Last year we rebuilt the hay house with traditional materials, turning it into a dormitory for two families, where sleeping in the grass is combined with a bedroom with a mattress, pillows, grass and a blanket made of wool. .
This year we will hold a summer school where architects ուսան architecture students will inventory ետ explore about 70 grass cottages located in the Sadulu River at an altitude of about 1000 m. In the past, huts were used to shelter shepherds and their families from April to May during this small transformation phase (when sheep climb mountains from plains). Times have changed, the shepherd has also changed and the "huts" and the grass (of very good quality) are sad. Through these actions, we sought to serve the local community by revitalizing the place through ecotourism և slow food.
How can people show their support for what you have done?
Come to the local food hosts, have breakfast, sleep in the cottages or buy a newly published gastronomic monograph (we will start the crowdfunding campaign in 2 weeks). 3.5% tax discounts or donations are also welcome.